The National Dairy Farmers Assuring Responsible Management (FARM) Program Excellence Awards recognize farms and FARM evaluators who demonstrate excellence in their engagement with the FARM Program.
Awards are given in four categories:
Animal Care & Antibiotic Stewardship
Environmental Stewardship
Workforce Development
FARM Evaluator of the Year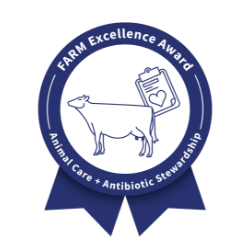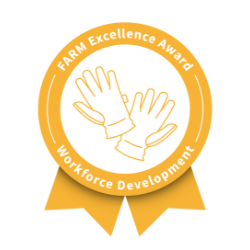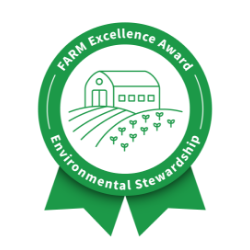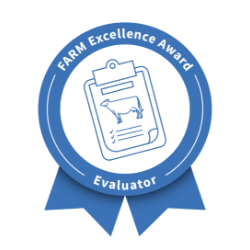 2023 FARM Excellence Awards
Nominations for the 2023 FARM Excellence Awards can be submitted June 1 – August 11, 2023 using the online nomination form. Submissions are reviewed by a panel of judges and award recipients will be notified in September.
Category winners will receive tickets for two individuals to attend the Dairy Joint Annual Meeting November 13-15, 2023 in Orlando, Florida. This includes cost of travel and hotel rooms. Winners will be announced publicly at a luncheon ceremony during the meeting. Award recipients may also be asked to participate in a photo and/or video project about their farms before the awards ceremony in November.
Frequently Asked Questions
Past Winners
The National Dairy FARM Program created the FARM Excellence Awards in 2021 to recognize farms and evaluators with an unparalleled dedication to FARM Program principles. Learn more about past winners below.